Commercial-Residential Window Films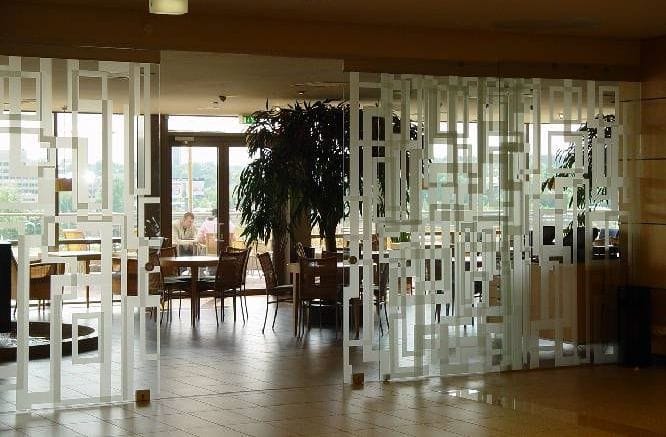 Unlike drapes and blinds, window film rejects up to 79% of the heat that would otherwise come through the window. That keeps heat from getting in so you will not have to pay to pump it out.
Working in an office or relaxing at home in direct sunlight can result in fatigue, eyestrain, and a loss of concentration and relaxation. Window film is a retrofit product installed directly to the interior side of the glass. It helps correct temperature imbalances and it deflects harsh, uncomfortable glare.
Call us today to learn more about how you can save expensive energy and have a more comfortable environment.
Frosted Decorative Window Films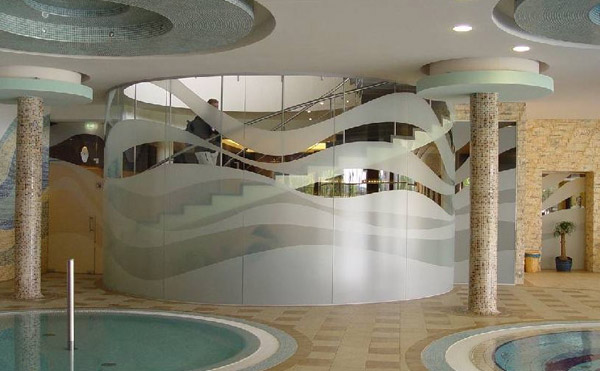 This frosted decorative film will help you add privacy to private spaces while making a bold design statement. You can replicate the premium look of sandblasted or etched glass, and create unique patterns or intricate layered designs – without sacrificing natural light or aesthetics.
Common Applications include: conference rooms, lobbies, retail environments, residential settings, patio doors, private offices, glass partitions, glass walls, and anywhere there is a need for decorative privacy.
Contact us today to learn more.